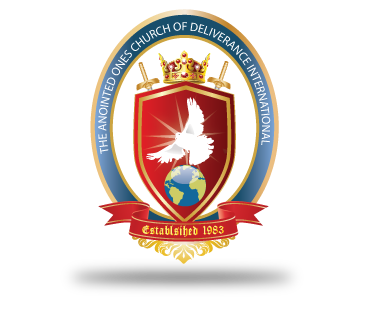 Founded March 13, 1983, Anointed Ones Church of Deliverance International marks 28 years of continual growth. Founder, and Senior Pastor, Apostle Ruth Peterson has pioneered and is still pioneering this ministry into one of the greatest in the Body of Christ. God has blessed locally, nationally and internationally. Multitudes have been saved, healed, delivered and set free from the bondage of the enemy.
Apostle Peterson as God's faithful and anointed, He has been faithful to bless the fruit of her labors and is adding to the church as such as to be saved.
Anointed Ones Church of Deliverance International began with prayer in the home of Apostle Peterson and quickly moved to it first building on Second Street in Ayden, North Carolina. In 1993, the church moved to North Edge Road; an additional fellowship hall and Youth Activity Center was completed in 1996.
Through these 28 years, the work has been magnanimous. Apostle Peterson's call has taken her to Russia, Egypt, China, Poland, Hungary, England, Jamaica, Israel, and Africa. She has ministered throughout the northern, southern, and mid-western United States.
Apostle Peterson was recognized by former Governor as one of the most 100 distinguished women in North Carolina. She was selected to complete the Cancer Residency for Clergy program at Pitt County Memorial Hospital. She was recognized by the Greenville Human Relations Council for the Best-Irons Humanitarian Award, and chosen by Bishop T.D. Jakes to Co-Host the prestigious Manpower Conference at the prison facility at Craven Correctional Institute. She sponsored a 1000 blanket project to distributing blankets to the homeless on the streets of New York. Is the Founder of Advanced Operational Community Occupational Development Corporation, an organization to assist at risk youth, impact economic development, and families.
This is just a partial sharing of the enlargement and vision expansion through 28 years under the leadership of Apostle Peterson, who has been called, appointed, and anointed of God.