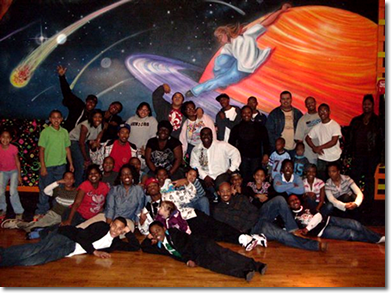 Youth On the Move For God!
Are you looking for a church that will meet and embrace your children's mental, spiritual, and physical needs?  Here at Anointed Ones Church of Deliverance International our youth department provides more than just a program, we extend your children a place in our family. It is our mission to keep your "youth on the move" towards their expected end (Jer 29:11).
We are a caring group of diverse individuals that believe in fellowship and prayer.  We will work with your children, assist in teaching your children, and extend a helping hand to assist your children through life's "growing pains".  From monthly programs and outings to yearly banquets and outreaches; your children can come to know Christ and enjoy the benefits of serving the Lord in their youth!
Our programs were created to meet the whole being of your children.  Our programs begin for ages 6 weeks – to our young adult transition ministry that meets the need of those that are 21- 35.  So, from 6 weeks -35 yrs old Anointed Ones Church of Deliverance International provides a safe and supportive haven of love and help for all those in need.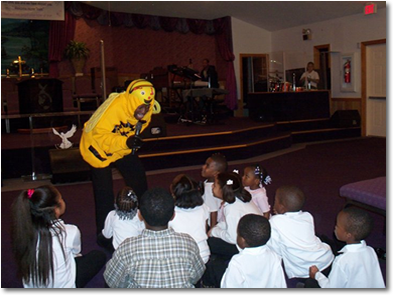 Birth- 8 years old
The "Bee-attitude" Series every 4th Sunday
Monthly Puppet Shows  featuring "Sticky"
Annual Easter Egg Hunt/Pageant
"Growing Up Spiritually" every Sunday Morning @ 8am (Tiny Tots Ministry)
Christmas Skits/Recitations
Sunshine Choir
Tweens (9yrs old-12 yrs old)
EOG Support
Youth Ushers
Monthly Outings (Skating/movies/etc.)
Monthly Youth Services
Bible Trivia Challenges
African American History Spelling Bee
Dance Ministry
Teens (13yrs old-18 yrs old)
Monthly youth programs
Youth Committee
Skit ministry
Mime Ministry
Breakthrough Choir
Annual Youth Conference
Annual Youth Banquet
Rap Sessions
Round-Table Discussions
Young Adults
Mentorship Programs
Spiritual Development

…MORE to come